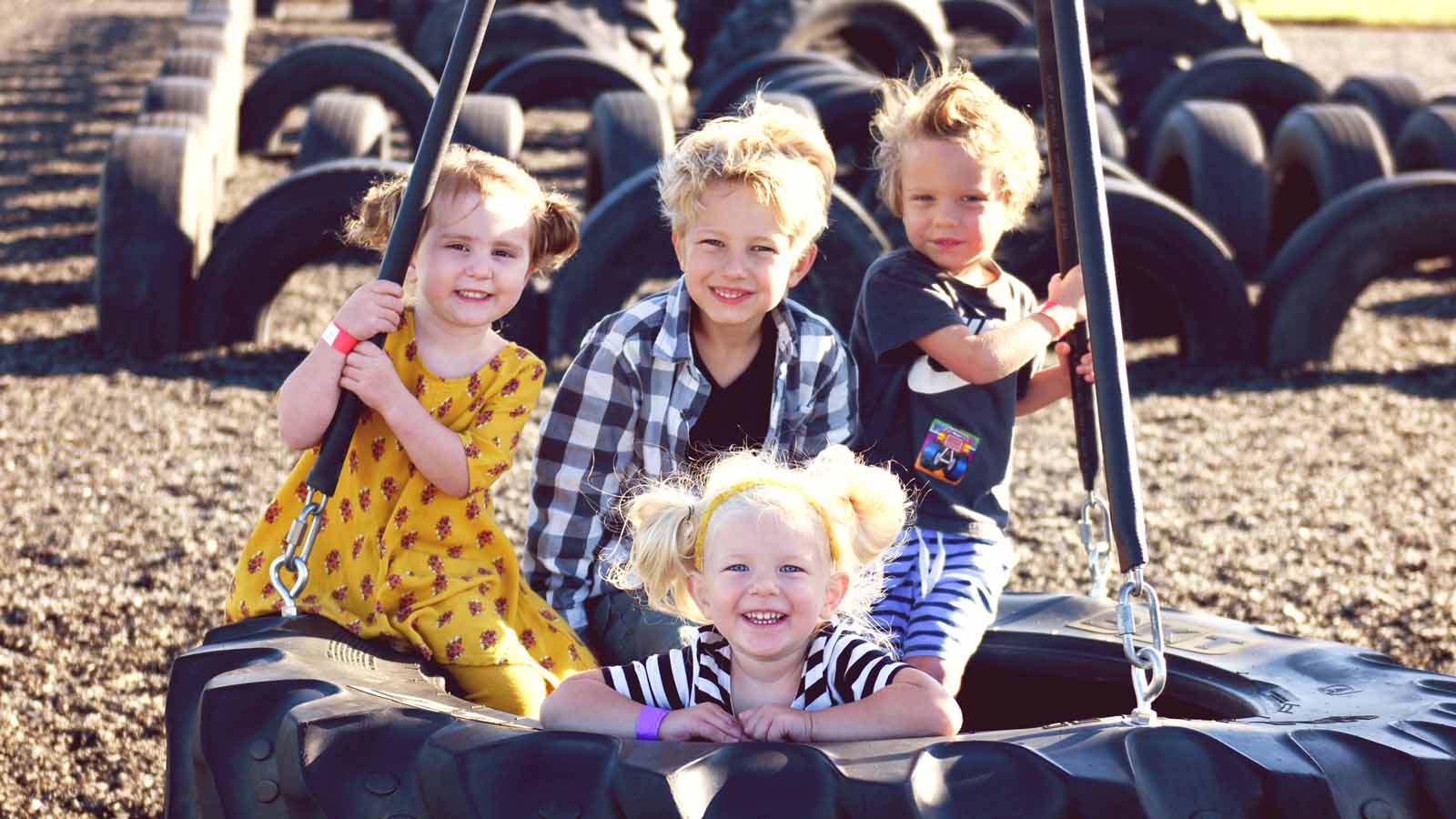 Fall Fun!
At Ramseyer Farms, family-friendly fun is the focus! With over 50 activities including two giant corn mazes, hayrides, slides, animals, pedal cart race tracks, and pumpkin picking, there is something for everyone to enjoy!
Open September  1, 2020 – October 31, 2020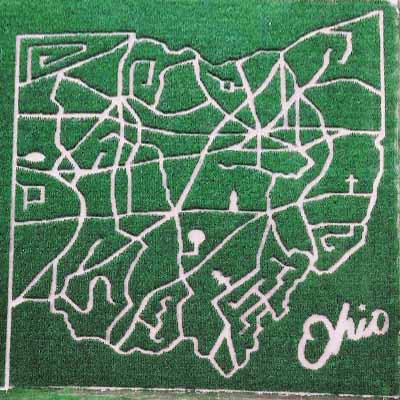 The Ohio Maze
Travel through the one and only Ohio corn maze. Although there are 2 miles of trails and 8 acres of corn, it's hard to get lost in this maze since each road, river, treaty line, etc. is labeled. These 275+ signs also point out interesting facts about Ohio cities, famous Ohioans, Ohio sports figures, Ohio presidents, and more!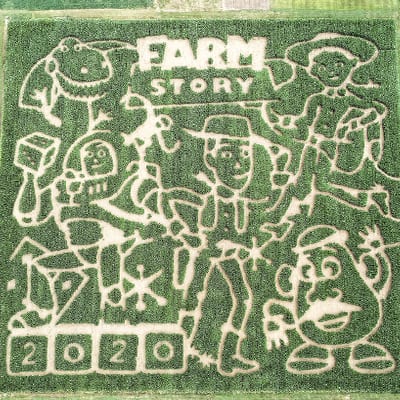 The Mystery Maze
A challenging 8-acre corn maze with approximately 2 miles of trails! Each year there is a new theme and a fun game to play as you're traveling throughout the maze! We recommend guests with younger children try our Mini Maze, as this maze requires lots of walking. Allow 30-60+ minutes.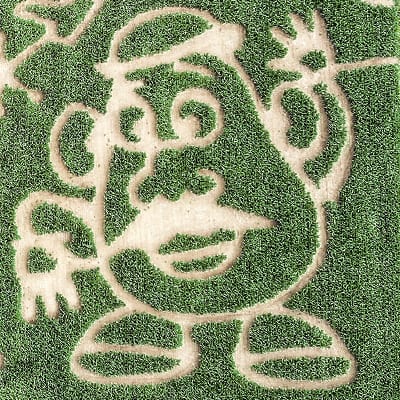 The Mini Maze
The Mini Maze is a smaller maze within the larger Mystery Maze. You can try out the corn maze and participate in a fun game in a much shorter time frame. This is perfect for those not wanting to take on the challenge of the more involved Mystery Maze, especially families with younger children. Allow 10-15 minutes.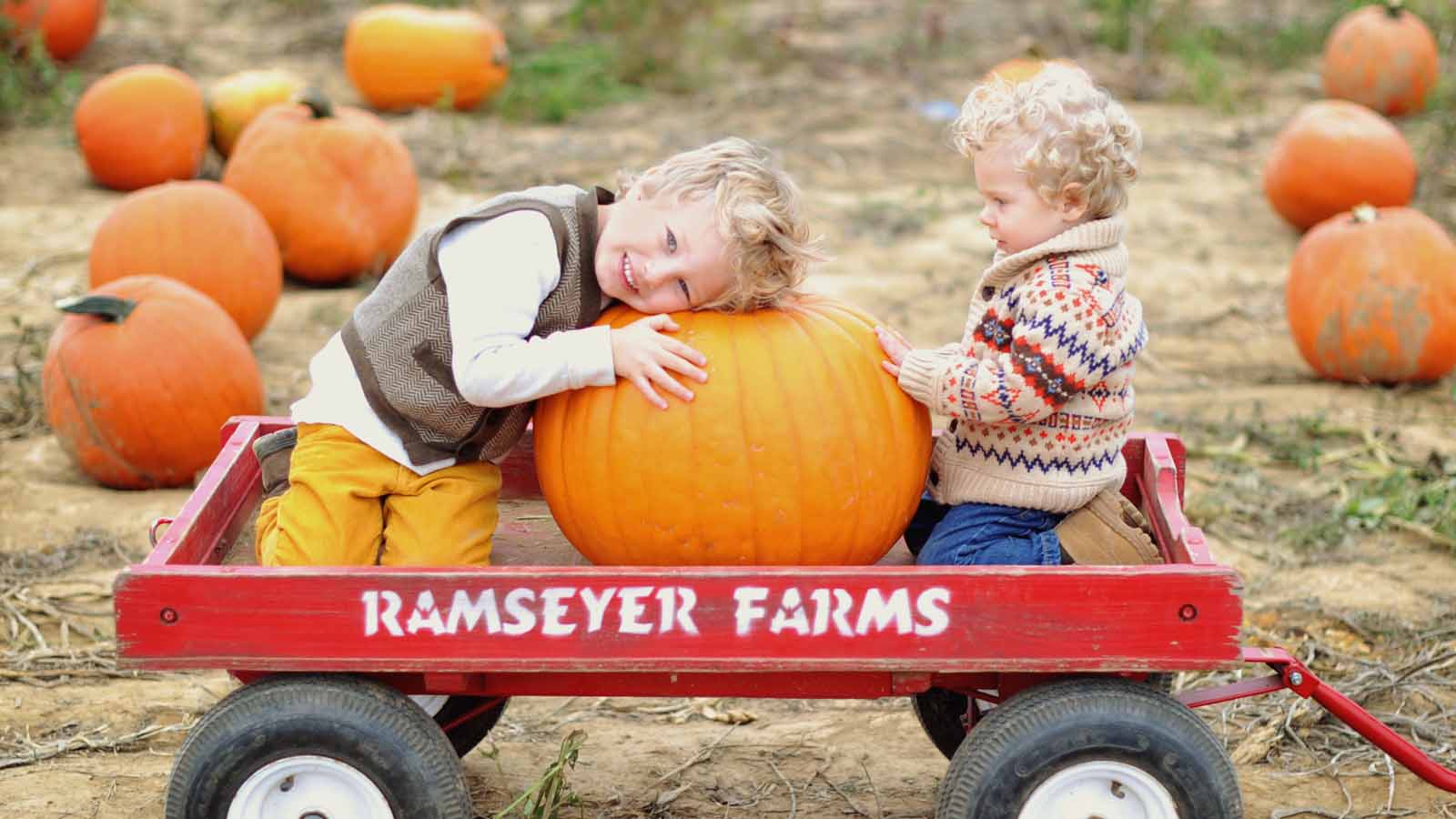 The Pumpkin Patch
We have thousands of pumpkins of all shapes and sizes! U-Pick pumpkins are available for picking directly from the patch, or you may choose from our selection that is already picked and waiting for you. We also have a variety of specialty pumpkins including white pumpkins, pie pumpkins, Cinderella pumpkins, Fairytale pumpkins, and more!