We are a fifth-generation family farm in the heart of Wayne County, Ohio. Here at Ramseyer Farms we believe in the importance of quality family time. We have worked to provide a place with a friendly atmosphere filled with activities to delight all ages. Our hope is that your visit to our farm will create lasting memories and will become one of your family's favorite fall traditions.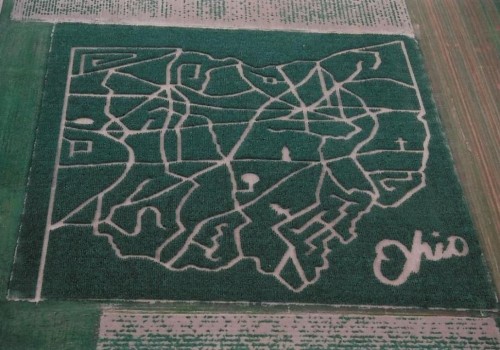 Over 275 signs highlight what makes Ohio great! Walk through this giant map of Ohio and learn about famous Ohioans, changes in transportation, the Underground Railroad, natural resources, and much more. O-H-I-O!
Enjoy a 20 minute hayride through part of the farm's 700 acres of scenic fields and woodlands.
Fall brings autumn leaves, bonfires – and pumpkins! If you're searching for the perfect Jack-O-Lantern, a quality specimen for pie or roasted seeds, or orange beauties for your home and yard decoration, Ramseyer Farms is the place to find them.