Join Our Team
Ramseyer Farms is open from September through October; therefore, the majority of our employment opportunities are seasonal. This is a great place to work for students, retired folks, farmers, teachers, or anyone in search of a fun, part-time job. We have flexible hours to suit a wide range of schedules. View our employment opportunities and check back this summer to complete our online application!
Ramseyer Farms is looking for people who are…
Friendly, honest and reliable
Dedicated and hardworking
Team players
Flexible
16 years or older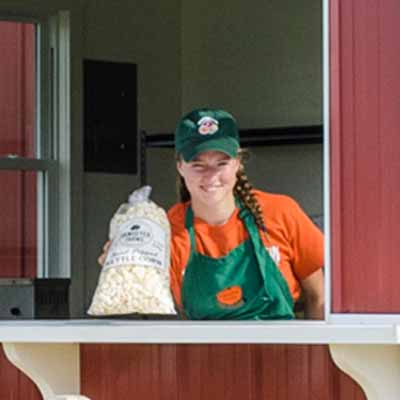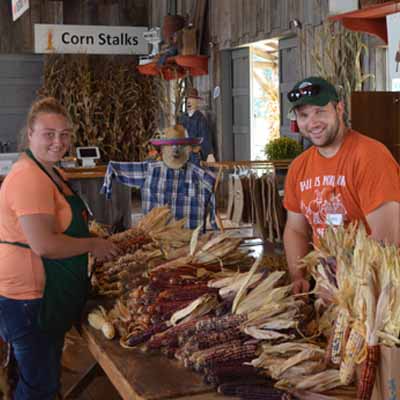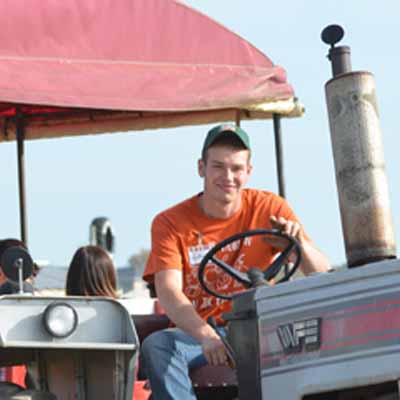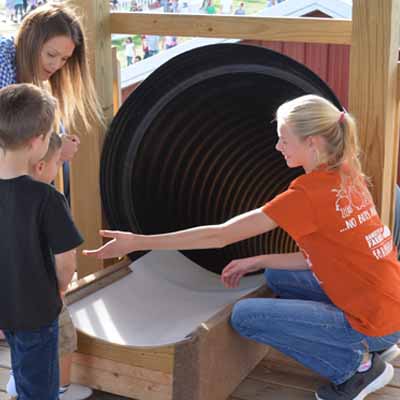 Employment Opportunities
Activity assistants – Team members in these positions must be comfortable interacting with the public, including the ability to confidently give instructions and maintain safety standards. This position includes monitoring activities such as our jump pad, slides, rat racers, spud slinger, corn mazes, etc.
Food Service – We have a variety of food locations & positions available. Team members could be making, serving, or selling our fries, kettle corn, slushies, and other food/beverages. Others may help restock supplies/ingredients in food locations.
Experienced tractor drivers – Our tractor drivers provide excellent hayride experiences for our guests. They must have experience driving tractors and must be 21 or older.
Custodial – A friendly person who plays a vital part in making Ramseyer Farms look beautiful. Responsibilities include cleaning tables, emptying trash, sweeping floors, cleaning our bathroom area, etc.
Retailing – This position requires a person who is friendly, has an outgoing personality and has the ability to run our point of sale and count money.
Field Trip guides – People working with our field trips should enjoy working with kids. They should be patient, flexible, and able to teach information at an age appropriate level.
Pumpkin/produce pickers and stockers– These team members pick, clean, and stock our pumpkins, gourds, popcorn, and other things in our Country Store.
New Team Member Application
Apply beginning July 1st for seasonal employment opportunities available during September and October, 2022!
Returning Team Member Application
If you have worked at Ramseyer Farms in the past two years, please apply here!
Team Member Incentives
Each team member receives a season pass, plus 4 season passes for family members or friends.
Discounts on Ramseyer Farms food, pumpkins, and items in our Country Store
Chances to win prizes based on job performance and hours worked
Referral Bonus:  If you are a returning team member and refer someone, and you both work at least 32 hours and commit to your scheduled shifts, you will get $100 at the end of the season for each person you refer.
This is a great opportunity to get to know other Ramseyer Farms team members and make friends in a fun fall atmosphere, in addition to create fun, smiles, and special moments for our guests!