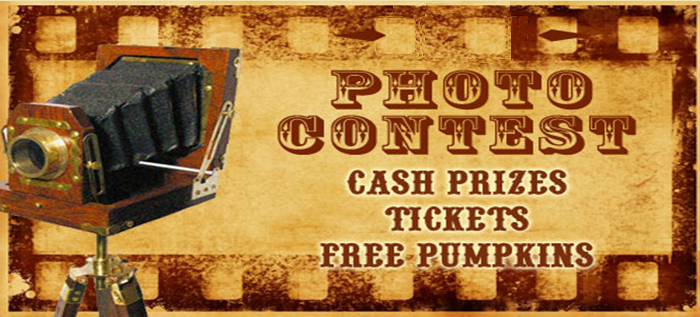 Rules
Photos must have been taken at Ramseyer Farms during the 2017 season.
Photos will be judged on whether the subject matter of the picture captures the spirit of Ramseyer Farms Family Fun Farm Activities.
Black and white or color photos qualify.
All photos must be in jpg format and emailed to info@ramseyerfarms.com. In the body of the email please include name, address and telephone number of the entrant.
A brief caption may be included, but is not required.
No more than 4 photos may be entered per person.
All entries shall be emailed to info@ramseyerfarms.com and must arrive before December 15, 2017.
Winners will be notified by January 15, 2018.
All entries become the property of Ramseyer Farms. Upon entry, the photographer grants Ramseyer Farms full rights to publish the photo for any and all purposes, commercial, promotional or otherwise.
Prizes
Grand Prize Winner
$25.00 cash prize
4 tickets for use in the 2018 season
Free pumpkin with each ticket (4)
First, Second and Third Place Winners
4 tickets for use in the 2018 season
2 pumpkins
Honorable Mention Winners
2 tickets for use in the 2018 season