Come Hungry!
Our food is farm fresh and finger-licking good! Menu options listed below are offered on weekends. On weekdays, we offer roast-your-own hotdogs and S'more kits, homemade kettle corn, vending machines with snacks and drinks — as well as apple cider starting in mid-September.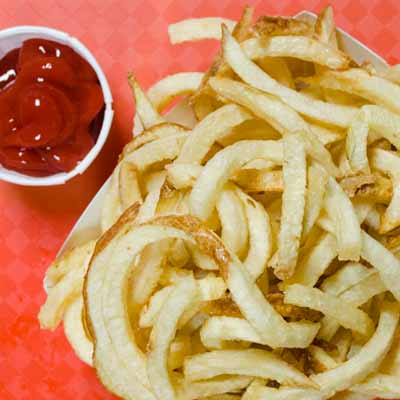 The Fry Factory
Delicious fries made from farm fresh potatoes! Roast-your-own hotdogs, S'More kits, apple cider, hot chocolate, and coffee.
Open on weekends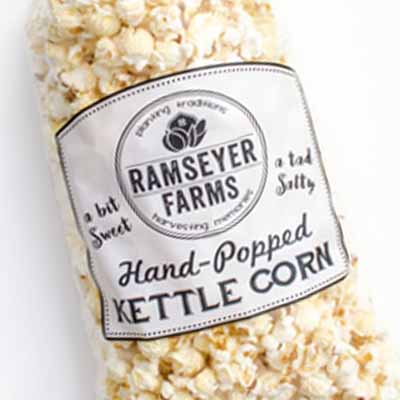 Kettle Corn Barn
Homemade kettle corn, popped right here on the farm! Once you start a bag, it's sure to disappear quickly! Also try a tasty apple blossom (sliced apple with whipped cream, caramel & peanuts), or a refreshing apple cider slushie! Get your own Ramseyer Farms souvenir cup and save on slushie refills!
Kettle corn, apple blossoms, & cider slushies are made on weekends.
Kettle corn is also available for purchase during the week in our Country Store.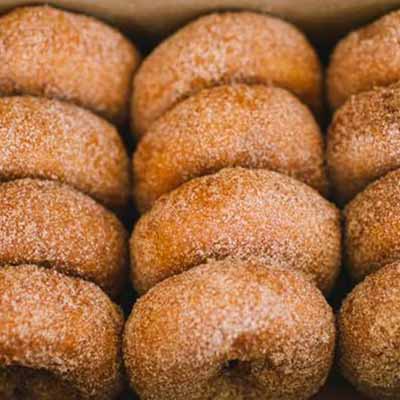 Lerch's Donuts
Famous donuts from Lerch's will fulfill your sweet tooth's desire. Also try their fresh-squeezed lemonade!
Open on weekends starting September 28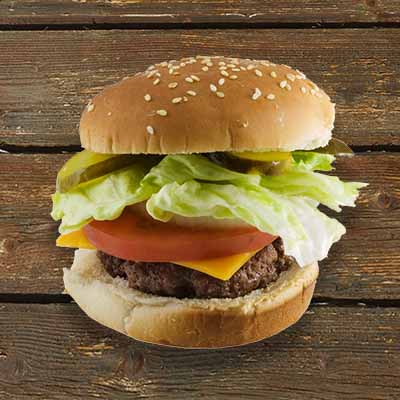 Pass the Mustard
A variety of concession foods including hamburgers, hotdogs, walking tacos, sloppy joes, etc. Save room for ice cream too!
Open on weekends (as well as Fridays in October)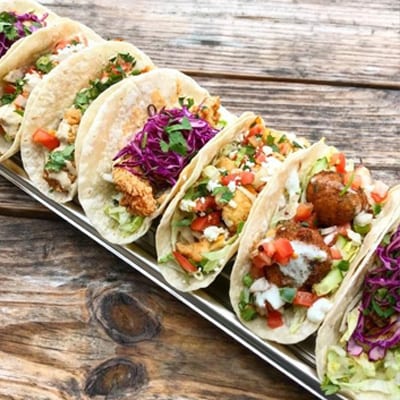 The Funky Truckeria
These fun and talented chefs pride themselves on serving artisanal tacos with worldly influences and a southern California flair! Their beautiful culinary creations will please the eye as well as the belly!
Open September 29, October 5 and 19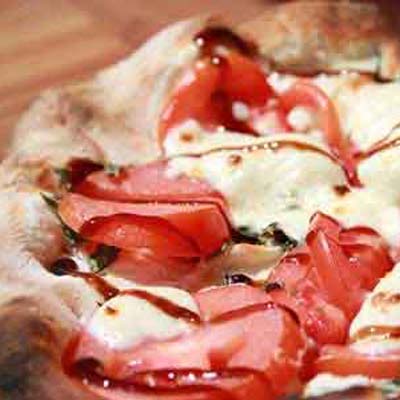 Sauced Wood Fired Pizza
Sauced serves up authentic Italian pizza, right here on the farm in their wood fired oven! Their homemade dough recipe and wood fired flavor won't let you down!
Open October 6, 12, 13, and 20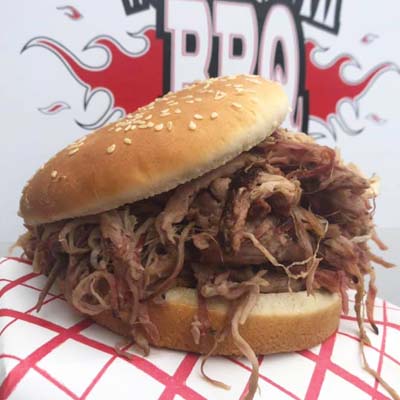 Word of Mouth BBQ
Satisfy your appetite with a variety of mouthwatering barbecued meats. Whether you have pulled pork, ribs, a giant turkey leg, or the famous "Pulled Pork Potato," your taste buds will surely thank you!
Open October 19, 26, and 27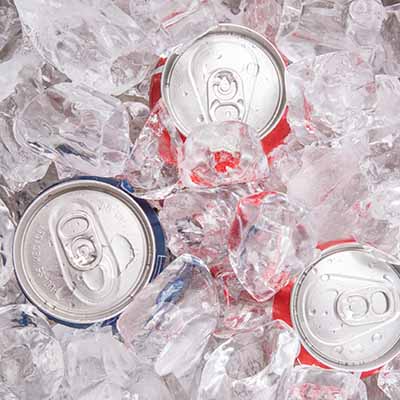 Snack Shack
Kettle corn, chips, candy bars, and other snack items, as well as cider, pop, and water.
Open on weekends
Good to Know …
Depending on weather and availability, some food booths may not be open at all times. Not all vendors accept credit cards, but an ATM is available.