Availability
Retail sales of round white potatoes begin in mid September and continue until they are sold out, usually extending into late fall or winter. Potatoes are sold in the quantities of 20, 50, and 100 pounds.
Potato Prices
20 lbs: $8
50 lbs: $12
100 lbs: $20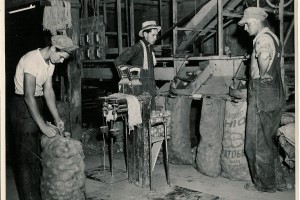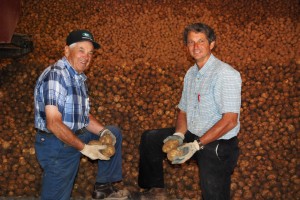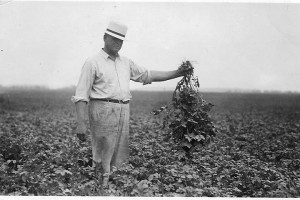 6 Tips for Storing Potatoes
Keep them in a cool (above freezing), well-ventilated area
The storage area should be dark (light will turn them green). Higher humidity will help keep them from shriveling.
Store the potatoes in something that allows them to breathe (not plastic)
Do not wash potatoes before storing
Remove rotten potatoes
Cut off any sprouting or green spots before eating
Ramseyer Farms has been growing potatoes since the 1920's. Interested in learning more about our history of farming and what our potatoes are used for? Visit our history page!