Serving school districts near Columbus, OH and Cleveland, Ohio for over 15 years
Explore our 8 acre corn maze as you travel over 2 miles on Ohio highways, rivers, Underground Railroads, treaty lines, and state borders in the Ohio Maze. Learn about famous Ohioans, Ohio history, resources, economics, fun sports facts, Ohio presidents, and much more. Our tour allows you to take your classroom on an adventure to explore OHIO!
Also Available: Focused Ohio Maze Adventure-History of Transportation in Ohio Timeline.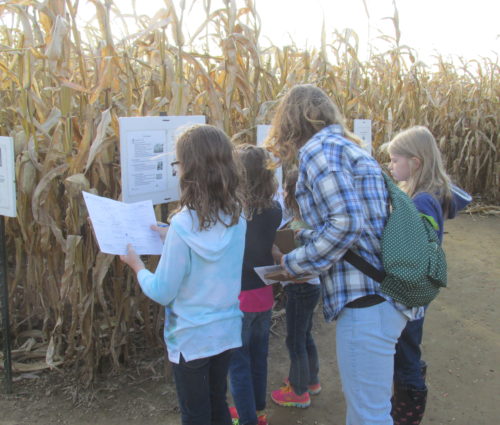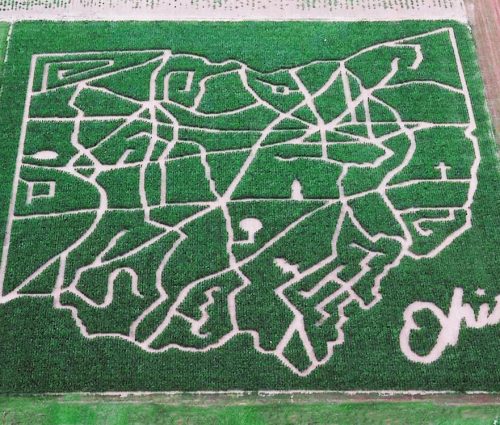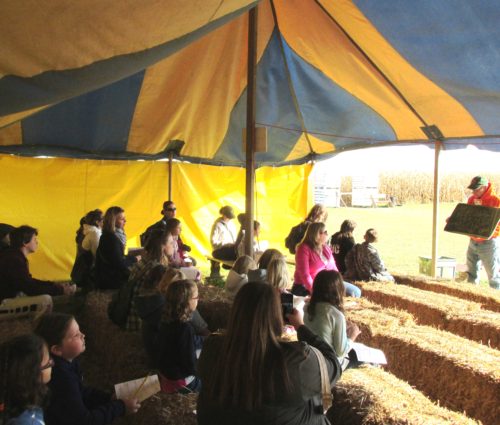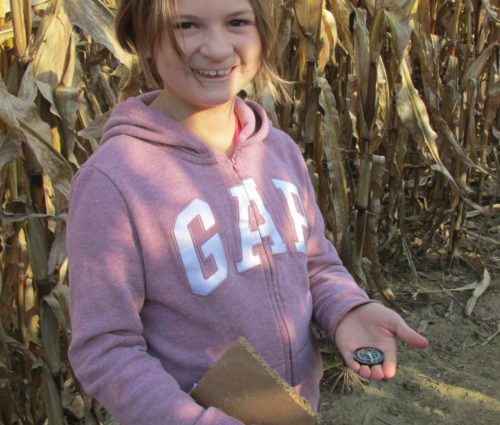 Details of adventure
The Ohio Maze Adventure will last approximately 2 hours including orientation and wrap-up.
Developmentally appropriate curriculum for 3rd – 6th grades. Activities are coordinated to meet Ohio Social Studies Standards.
Ideally, 1 chaperone or teacher accompanies every 5 students.
A worksheet is provided to assist students in locating standards related information. Contact us for an advance copy of this worksheet if desired.
Visit our helpful tips page for ways to help your trip run more smoothly.
Ohio objectives
Ramseyer Farms works diligently to make sure your experience is educational as well as fun. Our Ohio Maze will integrate:
Influence of Geography on Ohio Development
Cause and Effect Relationships
Various Historical Eras
Significant Individuals in Ohio History
Map Skills
Ohio Natural Resources and Factors of Production
Interactions of Various Ohio Cultural Groups
Ohio Firsts
Inferences Drawn from Ohio Geography
Understanding and using cardinal and intermediate directions
Sample Itinerary
9:50am – Bus arrives
10:00am – Ohio Maze Orientation
10:15am – Explore the Ohio Maze
11:45am – Ohio Maze Wrap-Up
12:00pm – Lunch
12:30pm – Optional 30 minutes play time (Our staff will select a playground for you when the time comes – as time, space, and age group allows.)
1:00pm  – Bus departs (As a reminder, we do not open to the public until all of our school tours are done for the day. Individuals wishing to enjoy more farm activities may purchase a wristband in the Big Red Barn and return at that time.)
*Optional hayride adds an additional 30 minutes to the tour
Pricing
Ohio Maze Only
Students: $6
Chaperones: $4
Ohio Maze & Hayride
Students: $8
Chaperones: $6
Ohio Maze & Harvest Tour Package
Students: $10
Chaperones: $8
"Your programs are absolutely wonderful and so 'in tune' with 4th grade curriculum . . ."
-4th Grade Teacher
"It helped me on my map skills."
–4th Grade Student
"Wow! What a great program! Hospitality was unsurpassed. We will be back!"
-4th Grade Teacher
"I never thought learning could be so much fun."
-Student