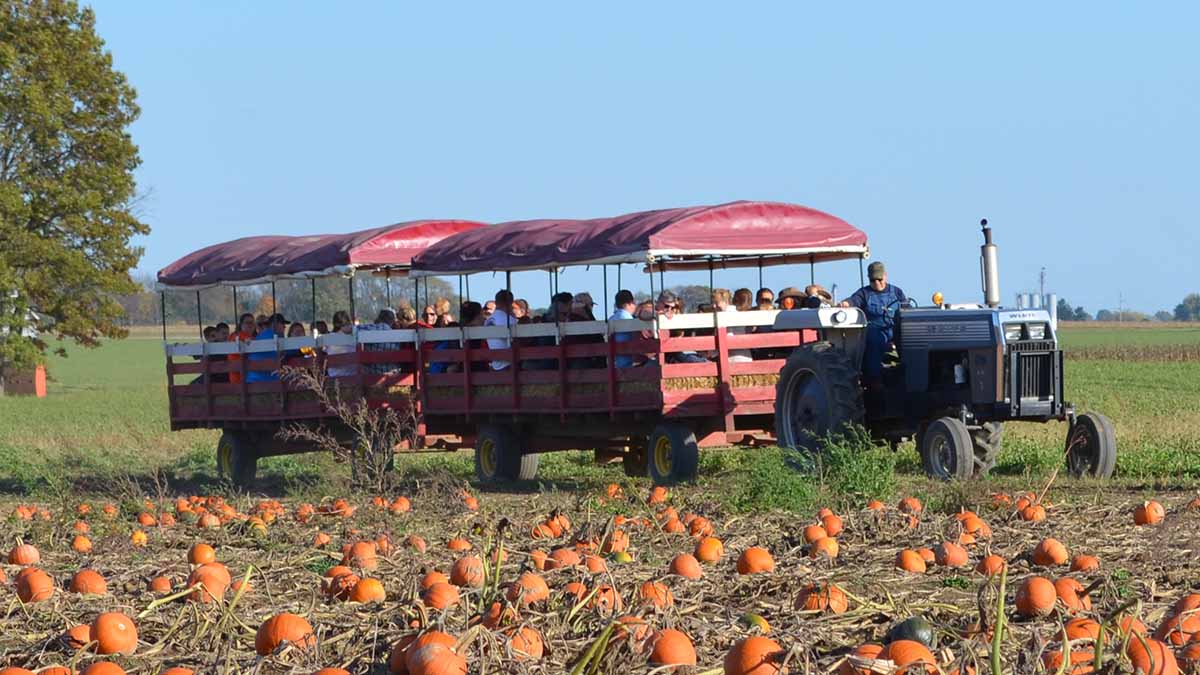 Weekday Group Hayrides
If your group wishes to schedule during the week for just a hayride (no other activities) the price is $5 per person (minimum charge of $60). Perfect for assisted living groups, nursing homes, or bus tours with limited time.
We have large wagons that accommodate up to 60 people. We also have smaller tandem wagons which hold 30 people each. A wheelchair accessible wagon is available upon request. Typically, the hayride lasts 15-20 minutes. Our wagons are loaded with straw bales for you to sit on during the ride. For safety reasons, we require that you remain seated throughout the trip.
Call to reserve your group hayride at (330) 264-0264.