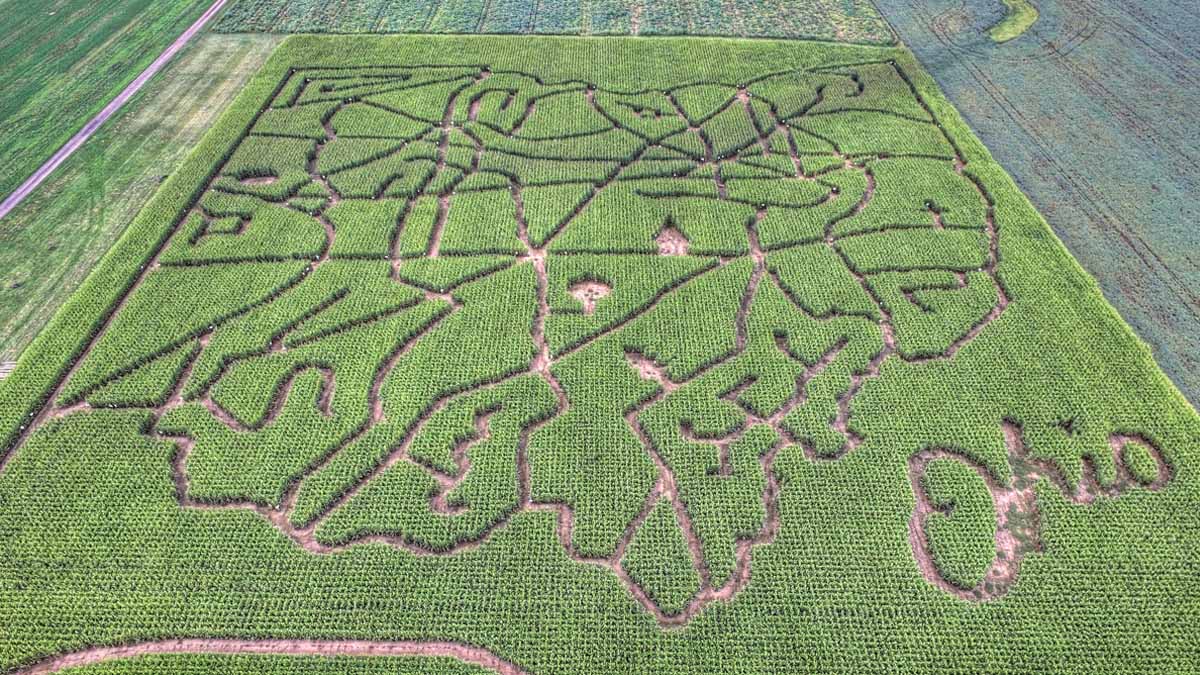 Get Lost in Ohio!
Have a great time as you travel through Ohio on highways, rivers, the Underground Railroad, treaty lines, and state borders in the 8 acre Ohio Corn Maze.
With 2 miles of trails and over 275 signs, guests can learn about Ohio cities, famous Ohioans, fun sports information, Ohio presidents, and a whole host of interesting Ohio facts. The Ohio Corn Maze is also the basis for one of the exciting Ramseyer Farms school field trips. Interested teachers should visit our Ohio Maze Tour page for more information.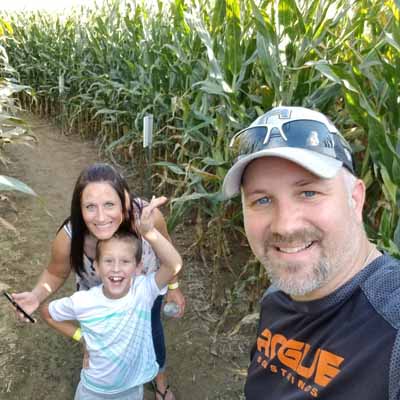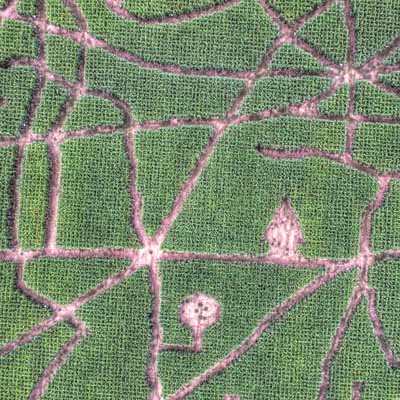 Corn Maze Rules
Children under 14 must be accompanied by an adult and must be supervised at all times.
Please stay on the path and do not cut through the corn.
Please do not pull the stalks or pick the corn.
For the safety of yourself and others, please do not run.
Smoking is not permitted. Corn stalks are dry and flammable!
Please do not litter.
Have Fun! – The Corn Maze is a great time to spend with friends and family as you work your way through the maze. Be sure to bring along a camera to record the memories and enter our annual photo contest.