Harvest Farm Tour
Looking for a way to spice up your fall lesson plans?  Give your students the chance to experience the harvest at Ramseyer Farms this fall!  We are open in September and October for "dig in the dirt" learning experiences for your students.  Each student will have the opportunity to observe the harvest, pick a personal pumpkin, visit the farm animals, and more. Each tour is specifically designed for the appropriate grade level of your class and is carefully aligned with state of Ohio content standards.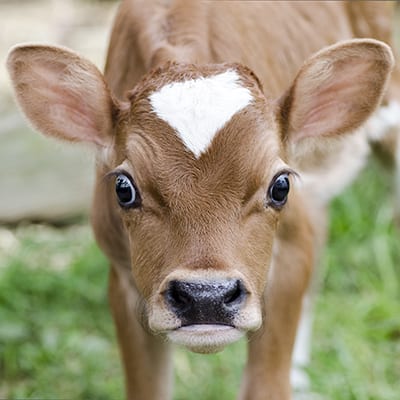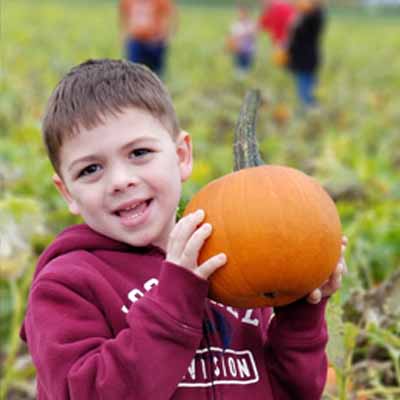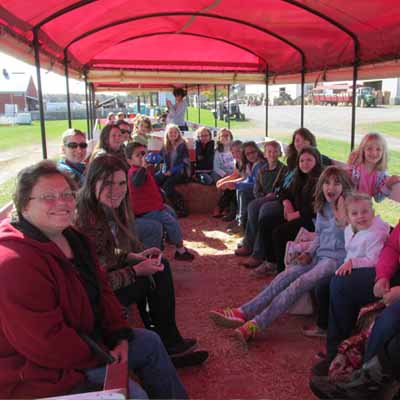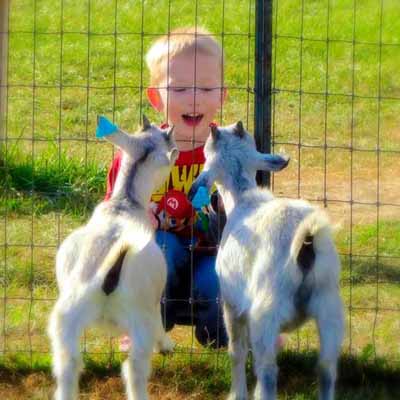 Harvest Tour Only
Students: $7
Chaperones: $7
Harvest Tour & Ohio Maze Tour
(Grade 3+)
Students: $10
Chaperones: $8
Tour Highlights
Tour lasts approximately 1.5 hours and includes the following and more!
Learn about the crops grown on the farm & the products that come from those crops
Learn about the growing stages of pumpkins
Enjoy a guided hayride around the farm
Pick your very own pumpkin to take home
Observe pumpkins, popcorn, and other crops growing in the fields
Meet the farm animals and learn interesting facts about them
Milk our pretend cows Bertha and Bessie
Enjoy a few of our family fun activities
Be sure to plan extra time to eat a packed lunch in the Big Red Barn
Sample Itinerary
9:20am — Bus arrives
9:30am — Educational Barn Talk
10:00am — Hayride
10:30am — Farm Activities Area.  The following activities are included in this half hour: farm animals, duck races, milking cows, the potato box maze, and Hide+Slide Hill. Come back during our regular admission hours to try all of our activities!
11:00am — Lunch
11:30am — Optional 30 minutes Play Time.  Our staff will select a playground for you when the time comes — as time, space and age group allows.
Noon — Bus Departs
Please note:
General admission tickets and season passes are not valid for school tours.
We do not accept personal checks for school tours.