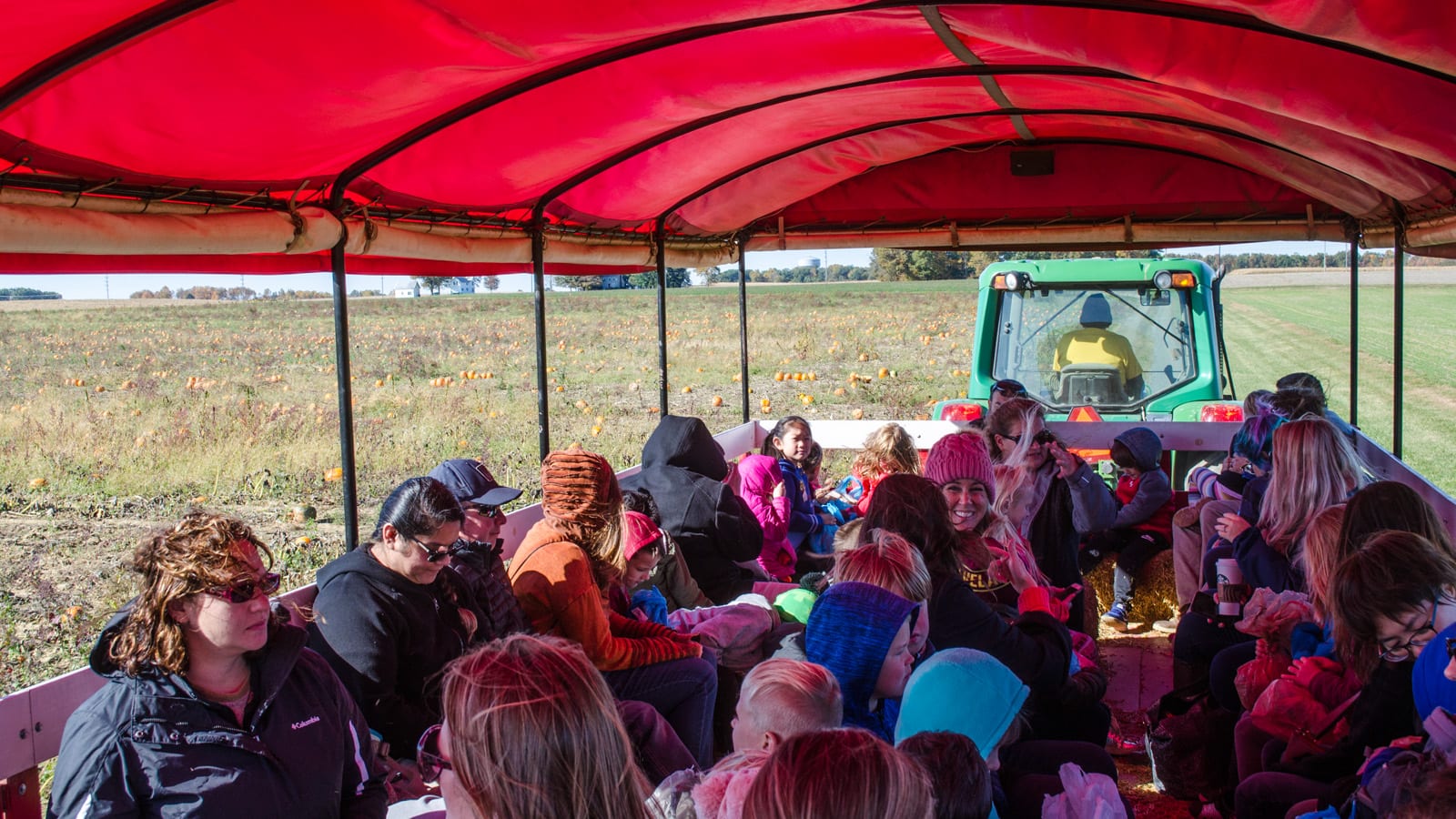 Farm Tour
Experience the harvest at Ramseyer Farms by riding our educational Crop Stop Hayride to learn about our crops and pick a pumpkin to take home. Also experience some good old-fashioned fun exploring our 50+ farm activities! Tours are specifically designed for the appropriate grade level of your class and are carefully aligned with state of Ohio content standards.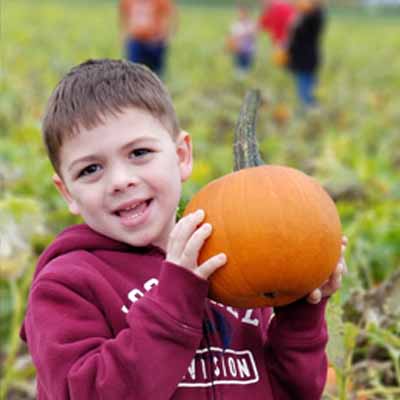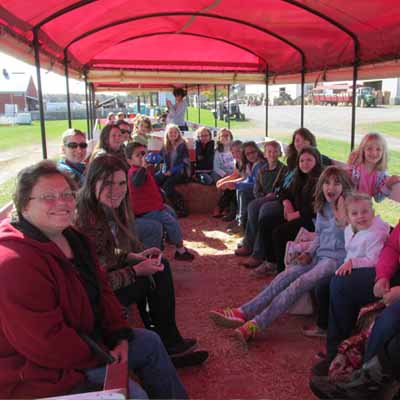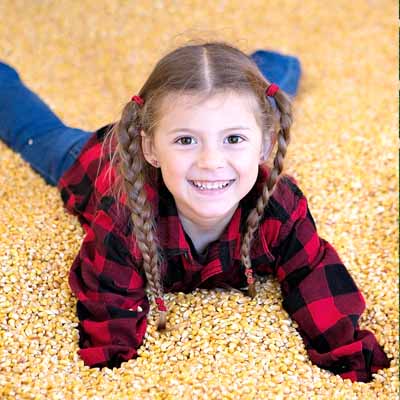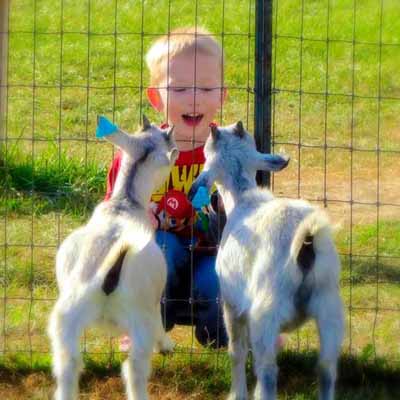 Farm Tour Only
Students & Chaperones $7
Tour Highlights
Ride a scheduled Crop Talk Hayride around the farm, with 3 stops along the way (45 minutes)
Stop by our popcorn field to learn about different types of corn and what products are made with corn. (Further topics, such as farming practices and other crops grown on the farm, may also be discussed depending on age level.)
Learn about the growing stages of pumpkins and the importance of bees in pollination. (Again, further topics may also be discussed depending on age level.)
Pick your very own pumpkin from our patch to take home
Explore our 50+ farm activities at your leisure, including farm animals, pretend milking cows, fun slides, a giant Corn Barn, and much more!
If your time allows, enjoy your packed lunch or snack at a scheduled time and location.
Learn From Fun Activities Too!
While exploring our 50+ farm activities, students can:
Experience farm animals and learn fun facts about them
Try their hand at milking our pretend cows
Experience The Corn Barn – nearly 5,000 bushels of shelled corn  – and play like generations of kids on this farm did during the harvest season
Play in our Tire Patch playground made from over 300 recycled tires, including the world's largest agricultural tire and mining tire!
Get their minds thinking with a variety of mazes – Mind Bender Maze, Potato Box Maze, Color Maze, 1-2-3 Maze, Confusion Corral, etc.
Get a little exercise trying out our pedal carts, jump pad, variety of slides and more!
*Please note: The big corn mazes are closed for field trips unless participating in our Ohio Adventure Tour