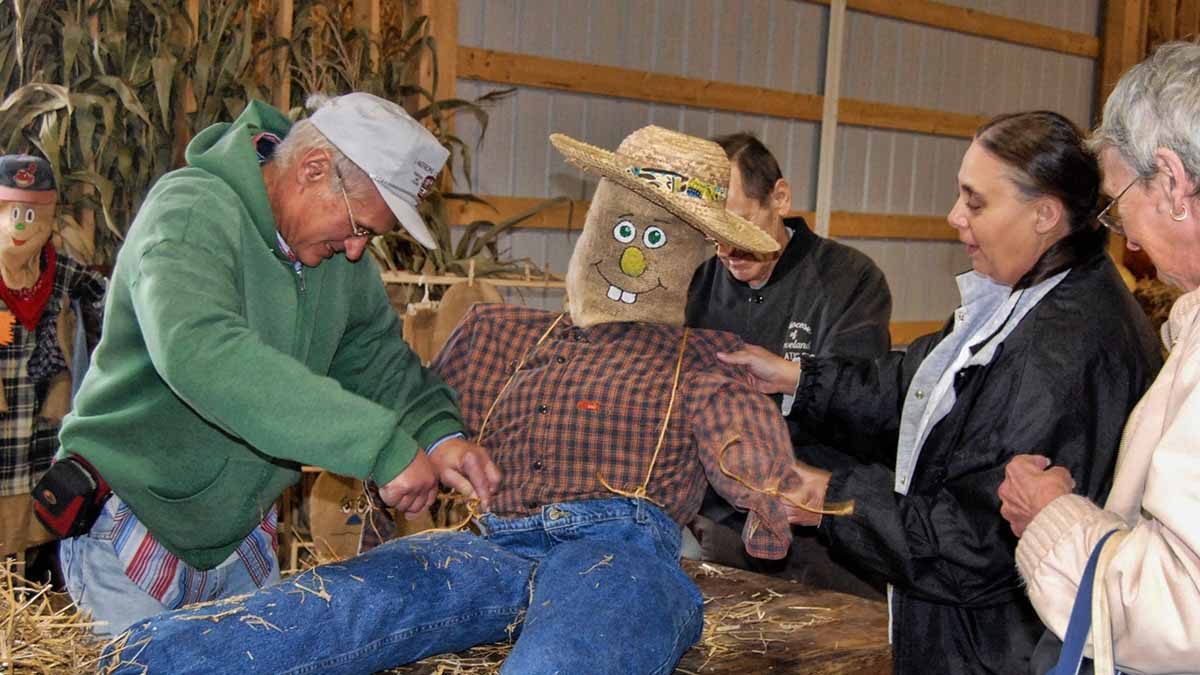 Make a Scarecrow!
A special opportunity at Ramseyer Farms is the option to create your own Scarecrow. Clothes, hats, hand painted faces, and straw for stuffing are available for on-site creation of a unique "fall friend." Included is your scarecrow's very own birth certificate.
Create your own Scarecrow: $29
Pre-made Scarecrow: $39
.